Two new Shops
Coming soon to Kihei
Ed Robinson's Diving Adventures & Turtle Town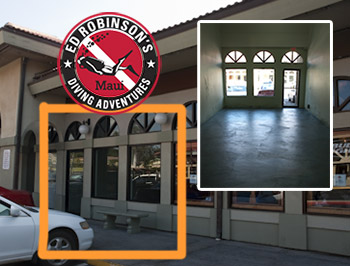 At last! Ed Robinson's Diving Adventures has two new locations to welcome diving enthusiasts, ocean explorers and Maui's honored guests. Introducing Ed Robinson's Diving Adventures Shop in [location] and Turtle Town in [location].
Both shops will focus on conservation and education, keeping in line with our mission to conserve our living oceans by exposing people to a positive and engaging ocean experience that moves them to protect the ocean in their own way. Customers at either shop will also be able to book the highest-rated Maui activities, including our scuba and snorkel trips.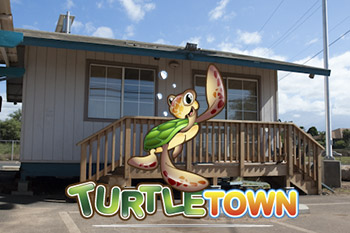 At Ed Robinson's Diving Adventures Shop, you'll find Maui's only marine photography center, with camera rental, sales and photo printing. It's the perfect place to sign up for underwater photography classes and photo charters. The shop will also feature scuba instruction and gear rental, plus top-quality dive gear.
Turtle Town is the best place in Maui to rent or buy snorkel equipment, and our new line of Turtle Town apparel and turtle-themed gifts will make you smile. At both shops, you'll find staff members who care about what we do. We're dedicated to make sure your experiences with Ed Robinson's Diving Adventures are always the best – in and out of the water!